Discount Passes Enoden 1-day pass ticket "Noriorikun"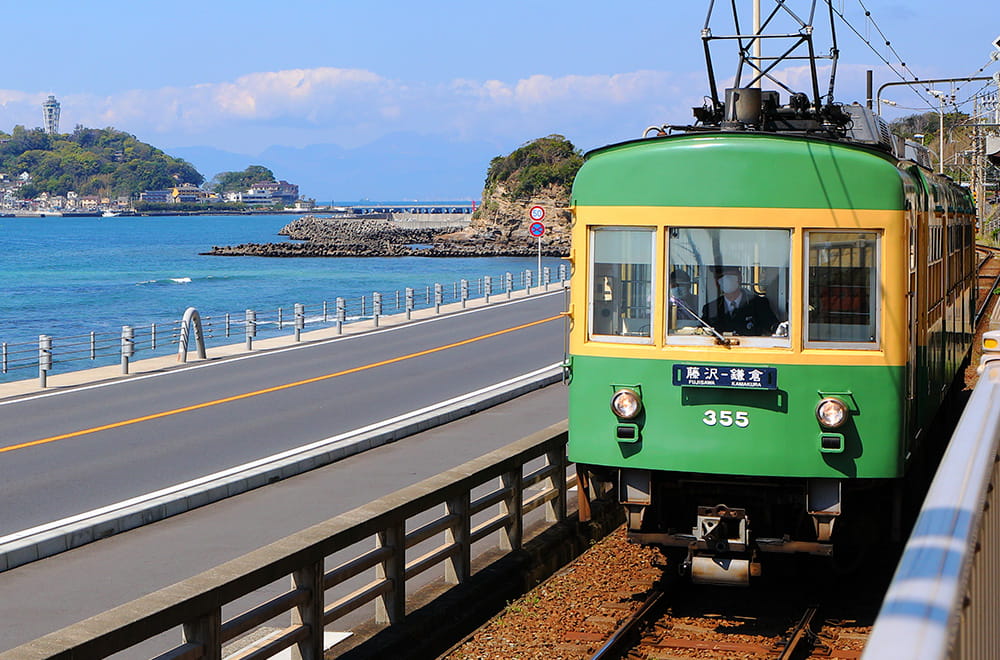 This is a ticket that allows to board and disembark at any station on the entire Enoden line any number of times during one whole day. You will be able to receive many special benefits at Enoden wayside facilities, so be sure to enjoy your Enoden trip with "Noriorikun". It is on sale at automatic ticket vending machine at all stations.
Valid for 1 day
Special benefits such as discounts are available at Enoshima Sea Candle, Enoshima Aquarium, and Hasedera Temple, as well as more than 20 lodging facilities and restaurants.
Notes:
Only valid on the date of issue. Because this is a discount ticket, it cannot be combined with other discounts such as group discounts or discounts for disabled persons.
"Noriorikun" passes cannot be refunded following travel start.
Recommended Points
Unlimited rides on
Enoden Line

Locations
providing perks
and discounts

Including nearby temples, tourism attractions, restaurants and cafes, there are about 20 establishments providing perks and discounts!

Participating Facilities Offering Discounts

*Japanese Only
Map of the Enoshima and
Kamakura Area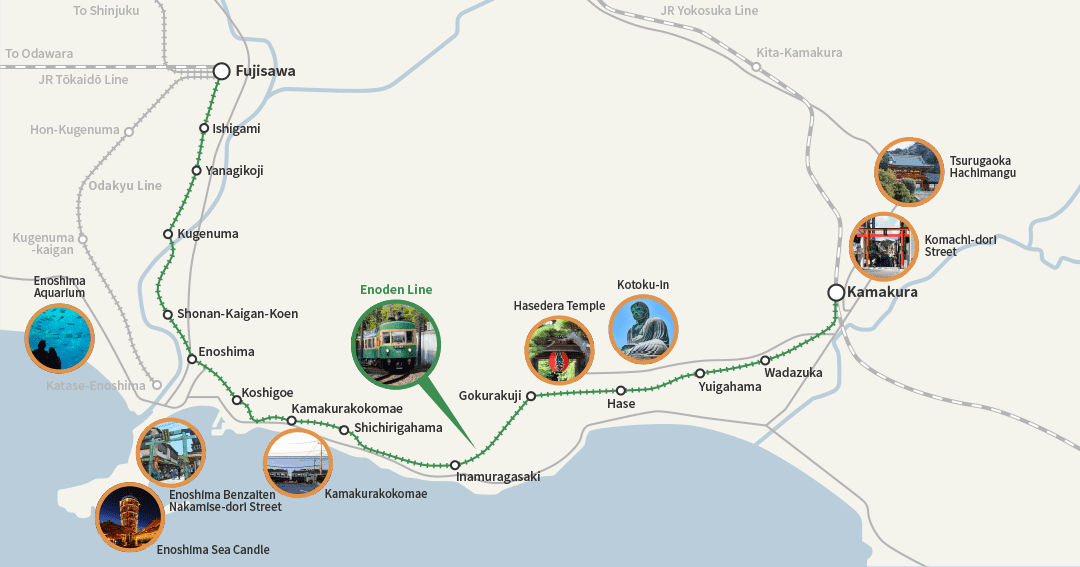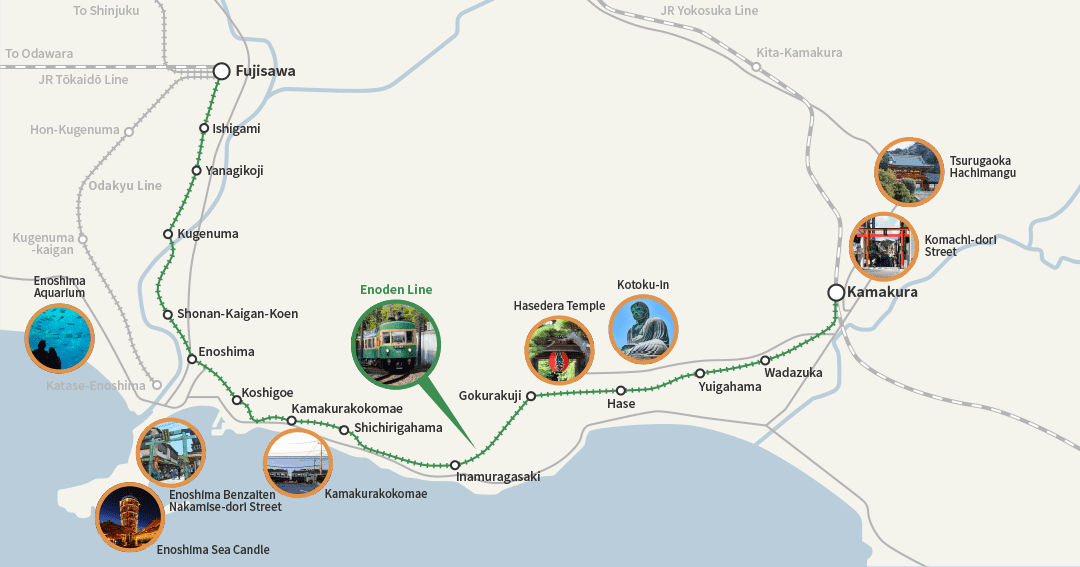 This pass does not cover the Odakyu Line and JR Line.
Included transportation networks
Unlimited rides are available to "Noriorikun" holders on the following transportation networks:
Enoden Line

Unlimited rides
※ Odakyu Line and JR Line are not included in this pass.
Where to Purchase
Online Ticketing Service

(Digital Tickets)

For purchasing tickets online (even outside Japan)
* Smartphone only

Ticket Vending Machines

For purchasing tickets
by yourself
Participating Facilities
Offering Discounts
Please see here for the list of discount spots.
*Japanese Only
Note

・Discounts are available only on the valid day of "Noriorikun".
・The discount for one facility is applied only once per person.
You can get the discount at
the facilities with this label.