Suggested Itineraries Escape the City and Spend the Day
in Enoshima!
Enoshima is an island with natural beauty and a rich history that has some of Japan's most stunning scenery. Check out our itinerary that covers everything from well-known tourist spots to hidden gems. We hope that it will help you spend a fulfilling day in the area!
8:00 AM

Start at Shinjuku Station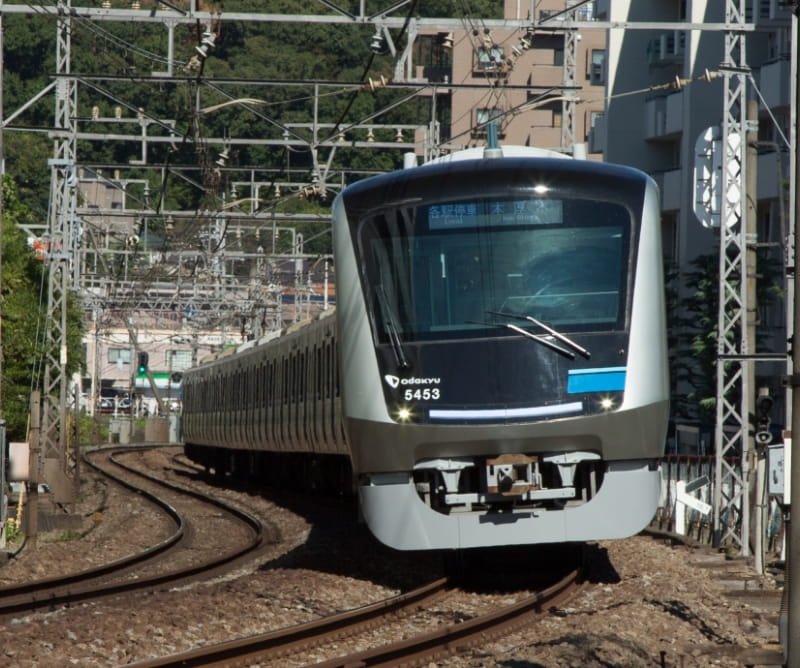 Take the Odakyu Line to Katase-Enoshima Station.
9:30 AM
Katase-Enoshima Station
The unique Katase-Enoshima Station has been designed to look like Ryugu Castle, a palace that appears in a legend that has been passed down in the area. This station has become known as a symbol of tourism in Enoshima. Be sure to check out the jellyfish tank inside the station held in collaboration with Enoshima Aquarium. Watching the jellyfish as they drift in the tank is sure to help you feel relaxed.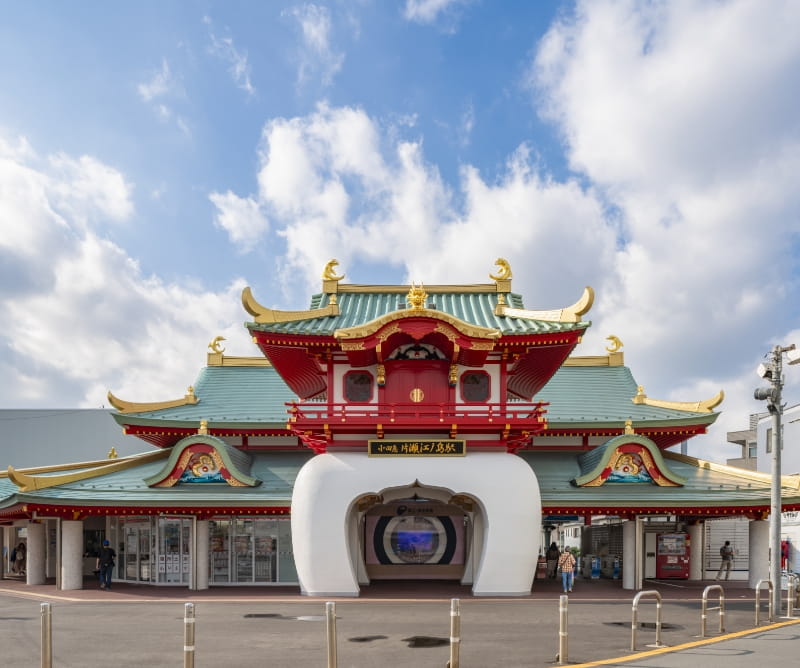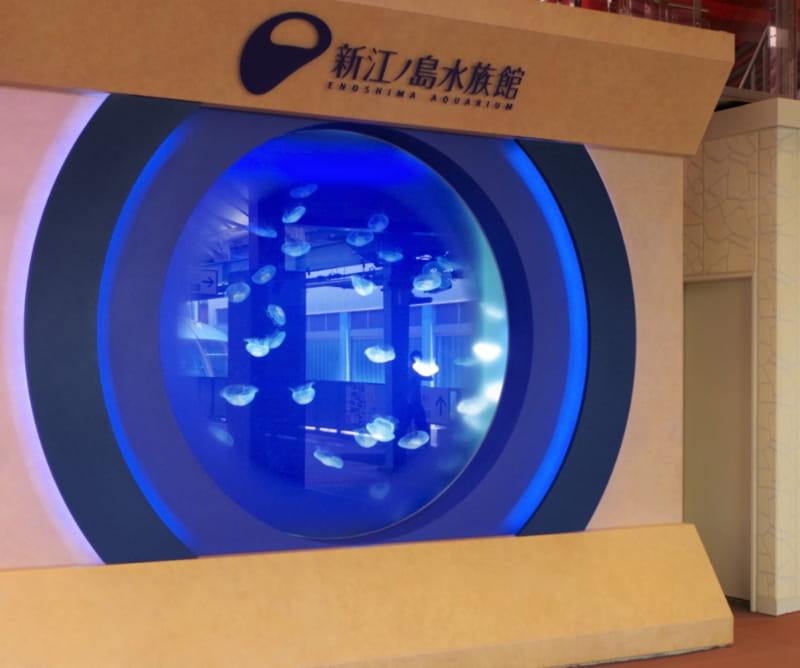 Snap a photo of the jellyfish, and then walk along the coastline to visit Enoshima Aquarium!
5-minute walk
10:00 AM
Enoshima Aquarium
Learn while having fun at Enoshima Aquarium, an edutainment-focused facility that has been featured in many movies and TV shows. The large Sagami Bay replica tank that's home to 20,000 aquatic creatures, the fantastical jellyfish space, and the beach where you can observe a sea turtle up close are all points to add to your checklist to get the most out of your visit.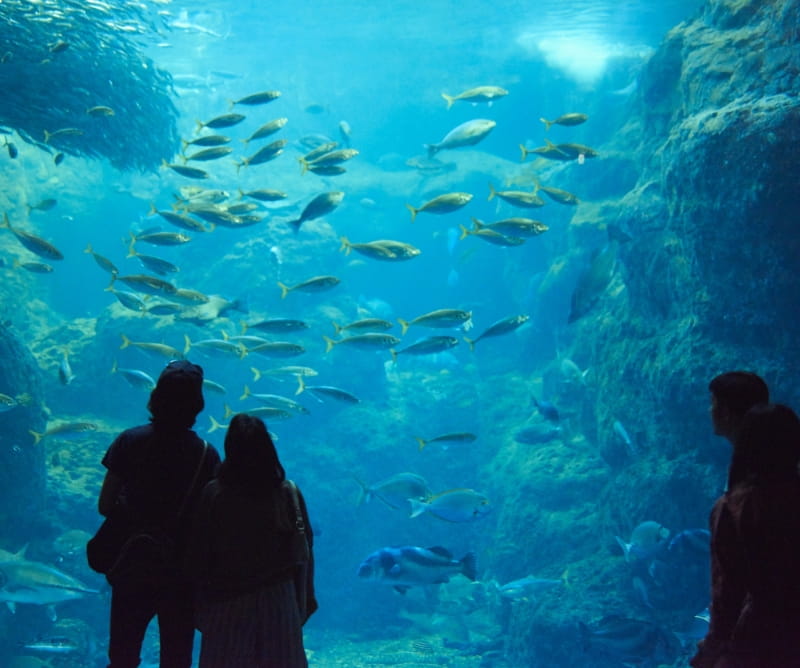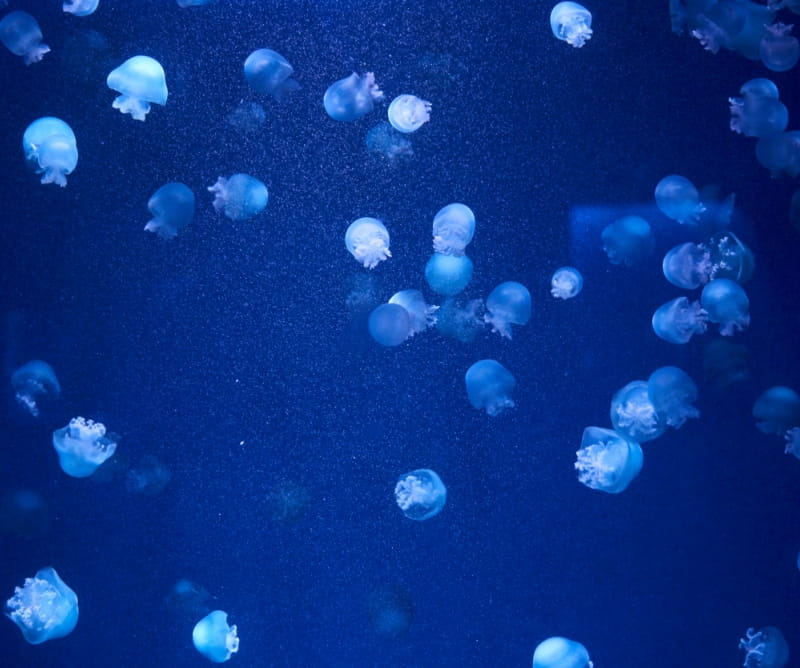 After exploring the aqaurium, cross Enoshima-benten-bashi Bridge to get to the island of Enoshima!
15-minute walk
11:30 AM
Enoshima Benzaiten Nakamise-dori Street
Stroll along Enoshima Benzaiten Nakamise-dori Street, a lively shopping street. There are many restaurants and souvenir shops on this historical path that leads to Enoshima Shrine. You may even discover some Japanese snacks that look so good that you find yourself snapping a ton of photos!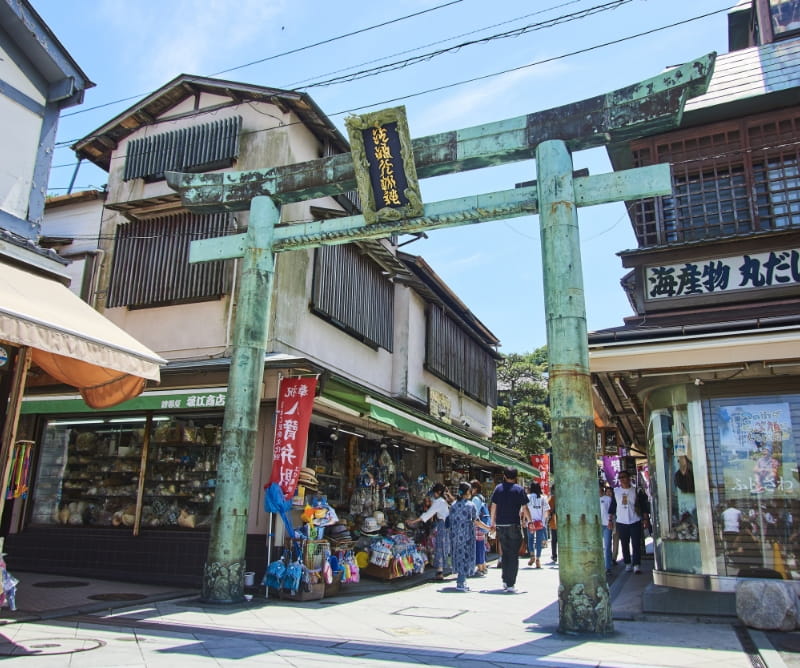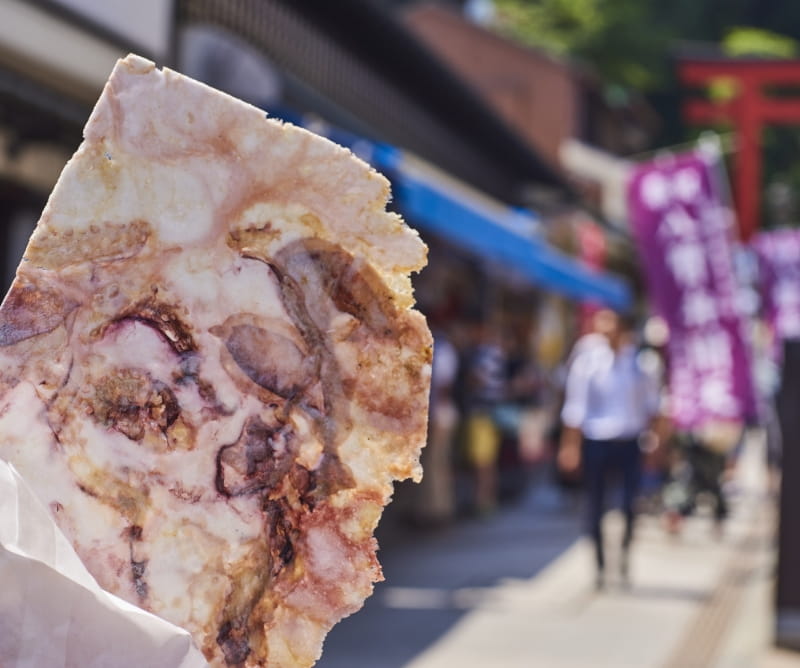 12:00 PM
Enoshima Shrine
Enoshima Shrine is one of three major shrines in Japan where the goddess Benzaiten is enshrined. It's said that a visit here will improve your luck in love, finances, and business. So if you're looking for luck in these areas, why not pay a visit to this shrine?
10-minute walk
1:00 PM
Enoshima-tei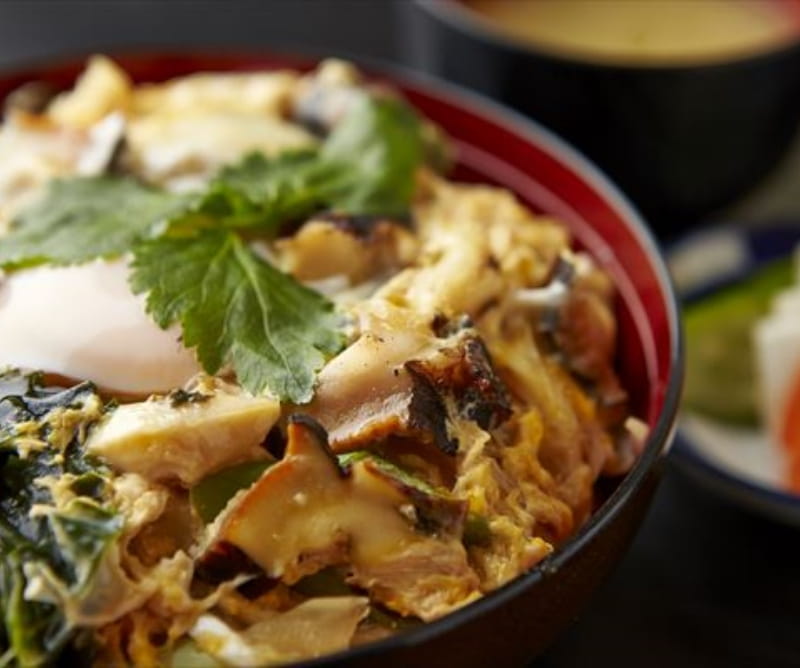 Enoshima-tei is a seafood restaurant that has been in operation for over 100 years. Indulge in fresh seafood as you enjoy the breeze on the restaurant terrace that overlooks the sea.
10-minute walk
2:30 PM
Enoshima Iwaya Cave
Countless years of erosion from the sea waves created the two Iwaya Caves. Inside the caves, you'll find mystical lighting and excellent acoustics along with ukiyo-e art from Enoshima and objects representing the local legend of the Heavenly Messenger and the Dragon God on display. You'll feel as if you're an explorer as you have fun learning about the history and culture of Enoshima!
3-minute walk
3:30 PM
Chigogafuchi Marine Plateau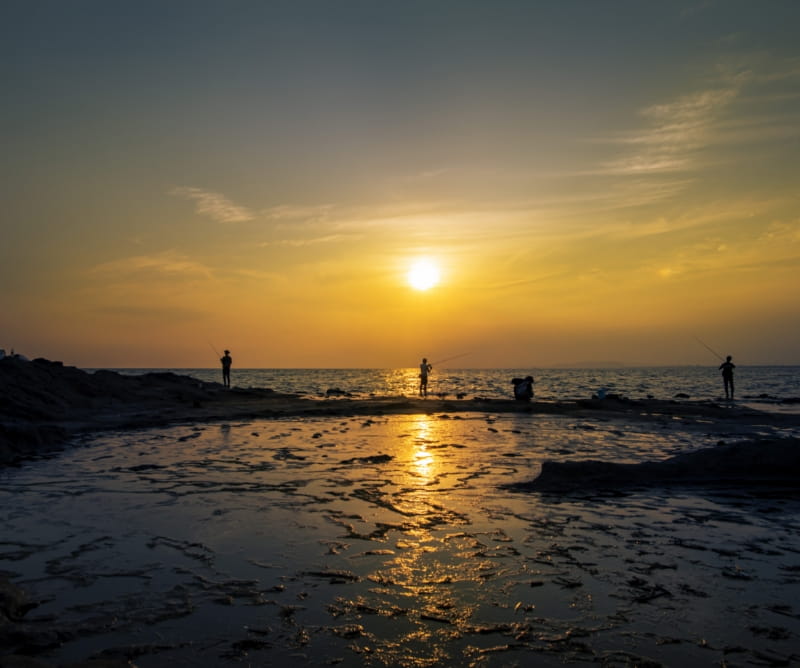 The natural upheaval of the area created this massive marine plateau. The sunset is so beautiful from this location that it was designated as one of Kanagawa prefecture's Fifty Most Beautiful Scenic Spots.
15-minute walk
4:30 PM
Enoshima Samuel Cocking Garden & Enoshima Sea Candle
Considered a symbol of the Shonan area, the Enoshima Sea Candle is a fantastic spot to get a beautiful view of the island in the evening. If the sky is clear, you may even be able to see Mount Fuji!
Check out the café at the base of the Enoshima Sea Candle, where you can enjoy food and drinks. There's nothing like enjoying the sunset with a beer in hand on a peaceful outdoor terrace.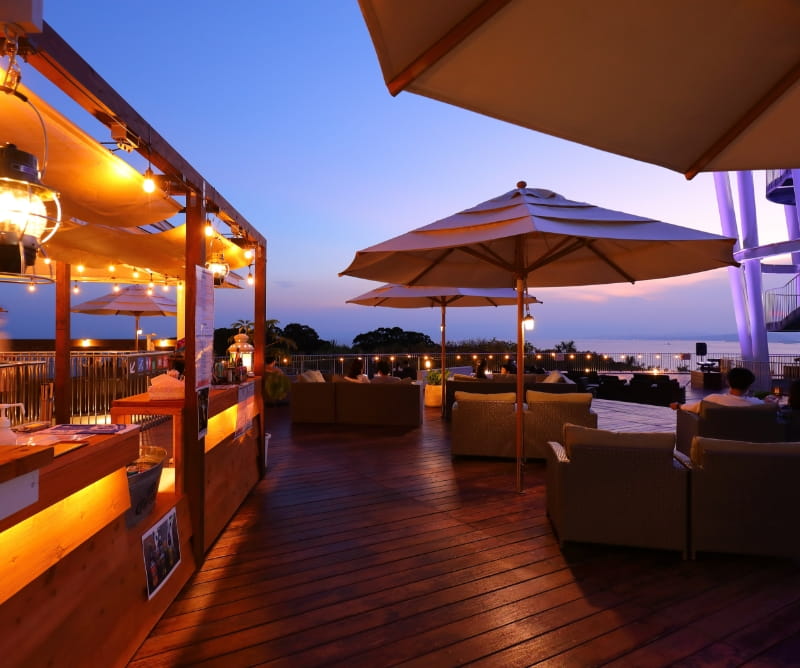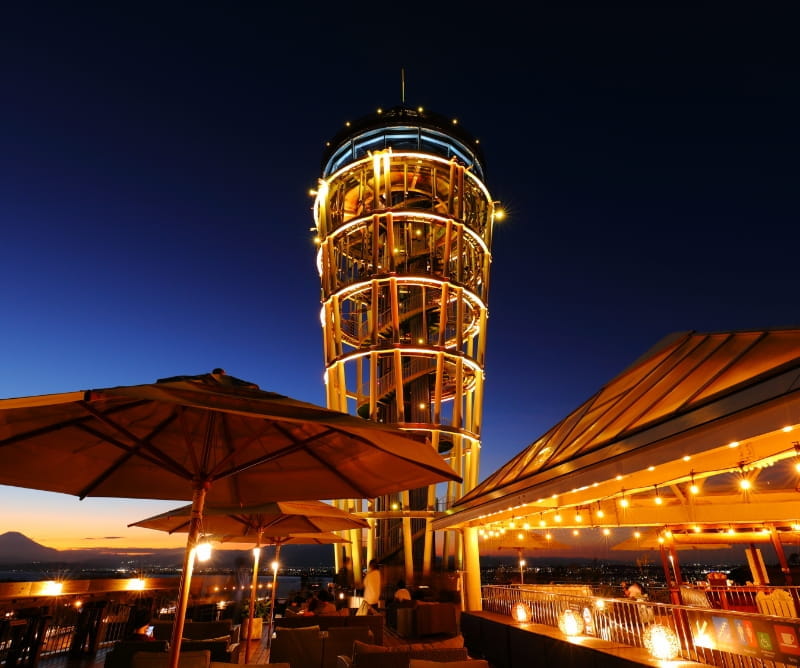 20-minute walk
6:30 PM

Head to Katase-Enoshima Station and take the Odakyu Line back to your starting location