Enoshima and
KamakuraTravel Guide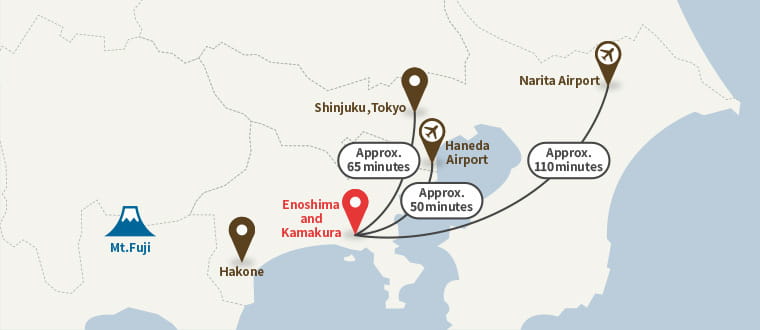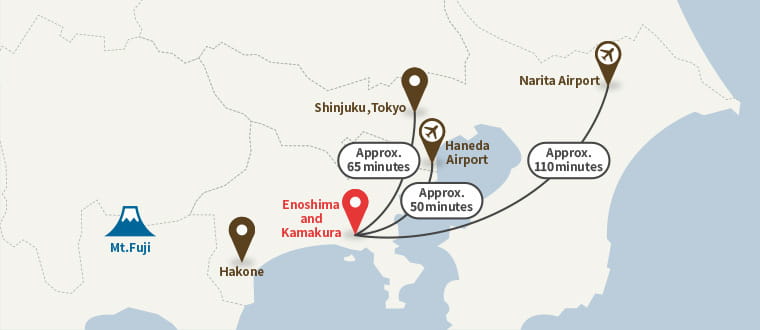 An area only one hour from Tokyo, where nature, including the ocean, and townscapes with a feel of the history and traditional culture are combined

The Shonan area, where Enoshima and Kamakura are located, is known for its Pacific Ocean beaches and attractions. It has long been popular as a seaside resort close to Tokyo. Enoshima, the symbol island of Shonan, can be easily reached on foot by a bridge. A lighthouse, botanical gardens and shrines are popular draws. Kamakura is a historical site surrounded on 3 sides by hills and facing the ocean at its front. Numerous shrines and temples include the Great Buddha of Kamakura, and the streets of Kamakura are filled with atmosphere from its long and venerable history and traditional culture.
Area Map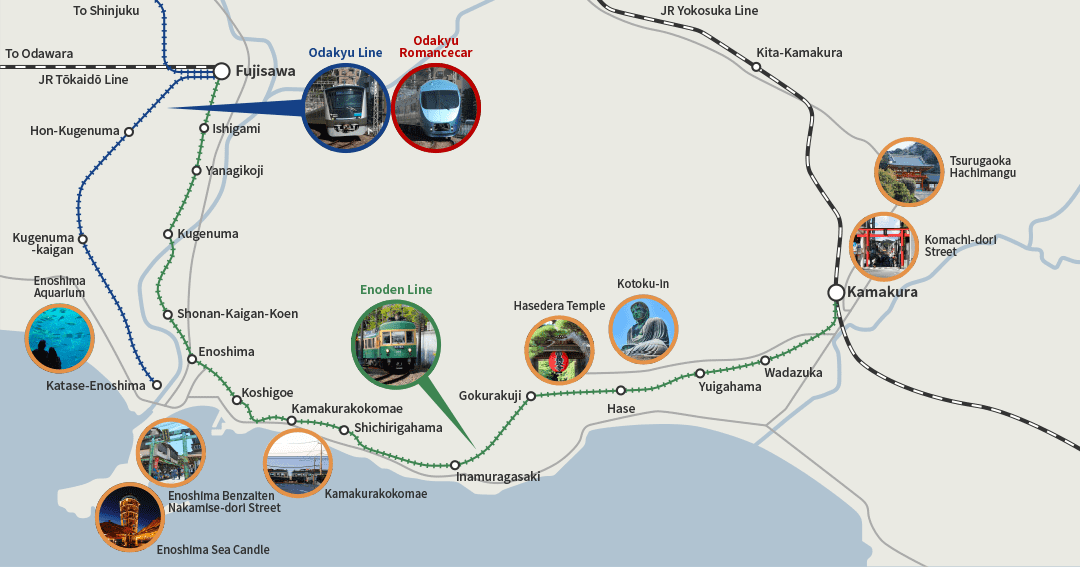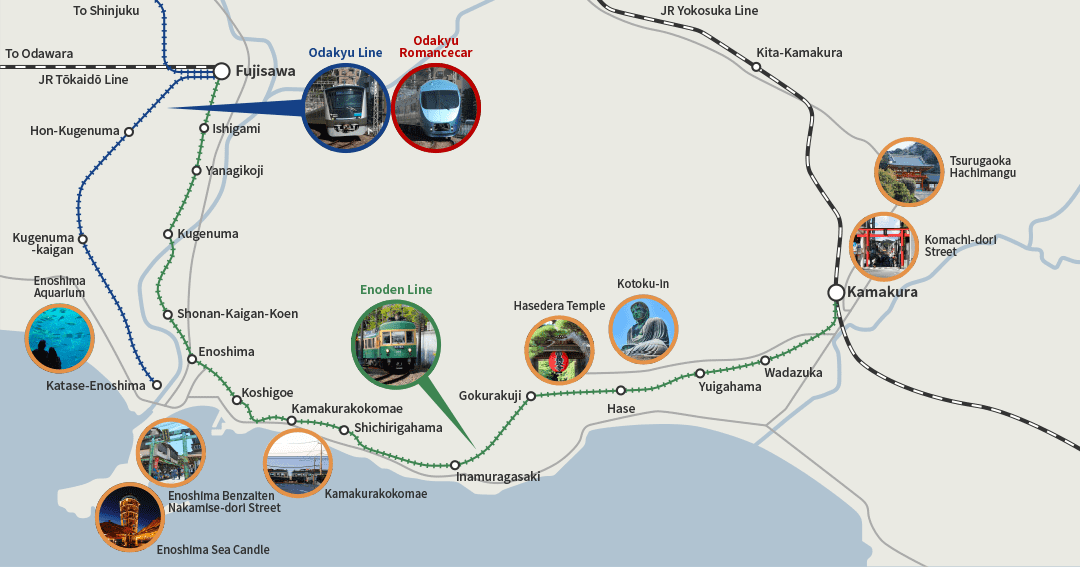 Getting to Enoshima and Kamakura